Holly Perez – Recipient of the MAPS 2022 Community Award
Salem Public School Teachers Credit Union (MAPS) has been a long standing supporter of Marion and Polk Counties.   Through MAPS Foundation, the "Community Awards Program" is designed to identify and honor those community members who are going above and beyond to "Make a Difference" in the Mid-Willamette Valley.  Each winner selects a local nonprofit in Marion or Polk counties to receive a $1,000 grant.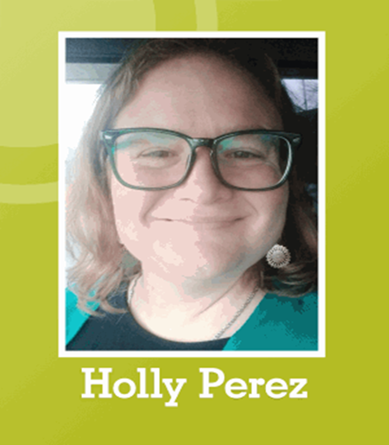 One of our own was chosen this year as the Community Award recipient. Holly Perez, a Bridgeway LPN in our Medically Managed Withdrawal Detox Program was nominated by one of her children where they describe her…."My mom has been a nurse for 15+ years and consistently goes out of her way to help the community in any way she can. She has assisted with homeless shelters around Silverton/Marion County, used her spare time to help neighbors with projects and necessities, and even took in a family of four one Christmas who was in the process of finding their own place. She is constantly inspiring me to be a better person and to lead with kindness and compassion. She is compassionate, kind, caring, so smart, and is always there to lend a helping hand. I am astounded and amazed by the work she has done in our community."
Give-back Story – Nonprofit selected to receive $1,000: Bridgeway Recovery Services

Why did you pick this nonprofit organization? I chose Bridgeway because not only do I truly love working for this company, but the people who come to Bridgeway for help are inherently good people who are at a time in their lives where they are struggling. It takes great bravery to ask for help and being able to provide that assistance through medically managed detox is my way of giving back to my community.
Congratulations Holly and thank you from your family at Bridgeway!!