Bridgeway working with School District to Empower Students to make Healthy Choices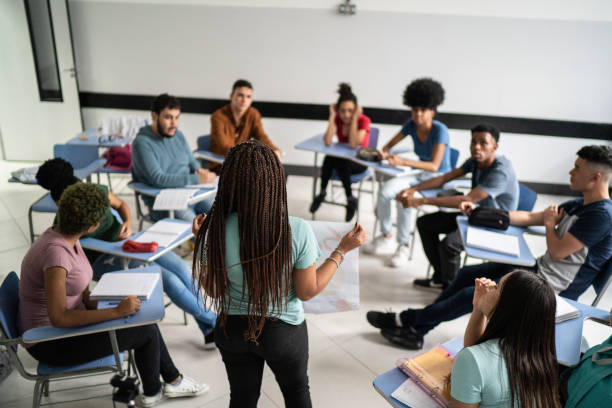 Teenage years are tough, for a multitude of reasons, and having the influence of outside sources such as drugs and alcohol can often put our youth in untenable situations, which can lead to unproductive and sometimes illegal outcomes. Middle and high school aged children are under more stress than ever before. From academic and athletic pressures to social pressures from their peers and social media, an average 72% of teens say they are "stressed out." According to a 2018 study by the American Psychological Association, teens reported worse mental health and higher levels of anxiety and depression than all other age groups.
Bridgeway recognizes these challenges and recently implemented a program in conjunction with the local school district to create programs that works directly with impacted youth. One on one interaction with students encourages self-reflection, overall wellness, development of coping skills and making the better decision. Bridgeway's Adolescent Program is providing young adults the tools they need to build adaptive coping skills, rather than maladaptive coping skills like alcohol or drug use, which is critical to the management of stress and misuse of substances. This Bridgeway Adolescent Program is a school-based, evidence-informed prevention and wellness program designed by clinicians and school counselors to empower students to live substance-free lives while creating a peer network to encourage wellness, development of coping skills and leadership. Through meetings and events, students learn about healthy choices, decision-making skills, stress management, self-care, and empowerment. This allows them to cope with life's challenges in a positive way while remaining substance-free. The school communities that form within Bridgeway Adolescent Program motivate students to be true to themselves and support one another.
Our goal is to give young adults the tools they need to make healthy choices and live happy, fulfilling lives.