Bridgeway Receives National Accreditation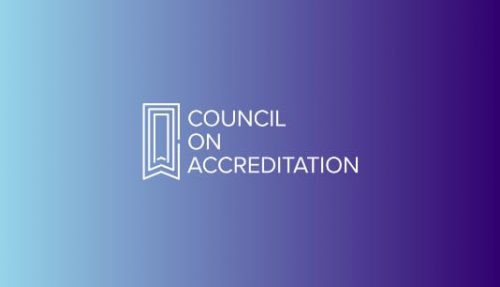 Bridgeway Recovery Services has been awarded National Accreditation by the Council on Accreditation (COA).
Accreditation recognizes that an organization delivers high quality services, supports its staff, and provides value to the community, among other benefits. Organizations that seek accreditation include behavioral health services, homeless services, and youth and family services.
"This [recognition] elevates Bridgeway to be recognized as one of the premier providers of behavioral health care in the country," said Tim Murphy, CEO of Bridgeway Recovery Services.
Although there are multiple accrediting bodies to choose from, Bridgeway chose to utilize the Council on Accreditation "due to its rigorous process that measures against exacting standards based on clinical and operational best practices," said Renee Hancock, Chief Operations Officer at Bridgeway Recovery Services.
Accreditation is a lengthy and involved process, in which the COA reviews areas including management, administration, and service standards.
According to Murphy, the COA was particularly complimentary of Bridgeway's governance structure, leadership team, community involvement, and direct services to patients.
"We can promise to our community is that we will continue to strive to deliver best and evidence-based practices," said Hancock.