Bridgeway Recovery Services, Larger Community Fill Backpacks to Lighten Students' Burdens
Driving through the Santiam Canyon four months after wildfires raged through the area is a surreal sight: rubble is all that remains of homes engulfed by the flames, the few trees that were spared stand charred, and the frames of trailers that melted look like toasted marshmallows.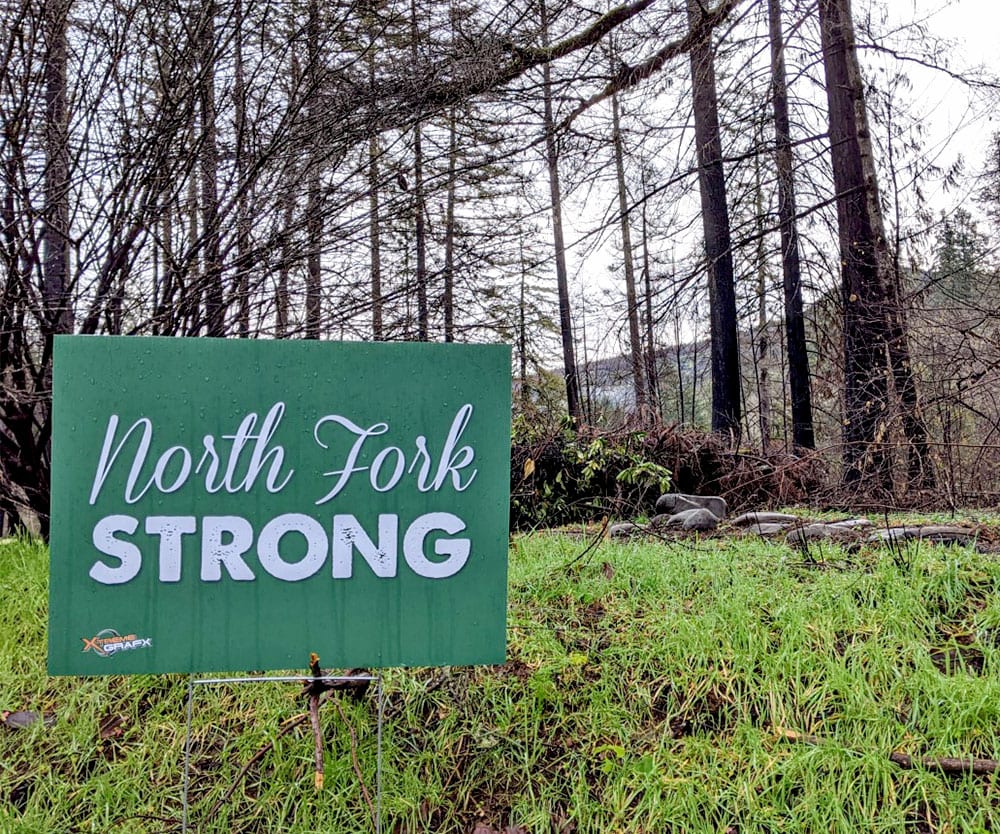 But amidst the devastation, a spirit of resiliency floats on the cold December breeze. "North Fork Strong" signs dot front yards and people stand on the land where their homes once perched, as if plotting the blueprint for their next house. There's a palpable sense of unity among a community that has banded together to help each other survive a tragedy on top of an already tragic year.
Debbie Fawcett, School Counselor at the Santiam Junior/Senior High School, has witnessed this community support firsthand. Fawcett was one of many whose homes were destroyed in the Santiam Canyon blaze. While fleeing for their lives, she and her family hardly had time to grab any personal belongings—not even a toothbrush.
As the weather began to grow colder outside the RV she was temporarily living in, Fawcett realized that if the natural disaster had left her feeling vulnerable, the students in the canyon who were also displaced by the fires must have felt this helplessness even more acutely.
Fawcett sprung to action. She posted on a Facebook page about the need for backpacks filled with necessities for the students that would help them feel safe, warm, and entertained, and was blown away by the immediate outpouring of support.
"The response was overwhelming," said Fawcett. "As word got out, people wanted to help."
Bridgeway Recovery Services wanted to help, too. In collaboration with multiple community partners, we gathered 100 backpacks and stuffed them to the seams with items such as dental supplies (gifted by Lancaster Dental and Oak Park Dental), first aid kits, blankets, hats, gloves, masks, coloring books, and "Canyon Strong" decals designed by a local artist.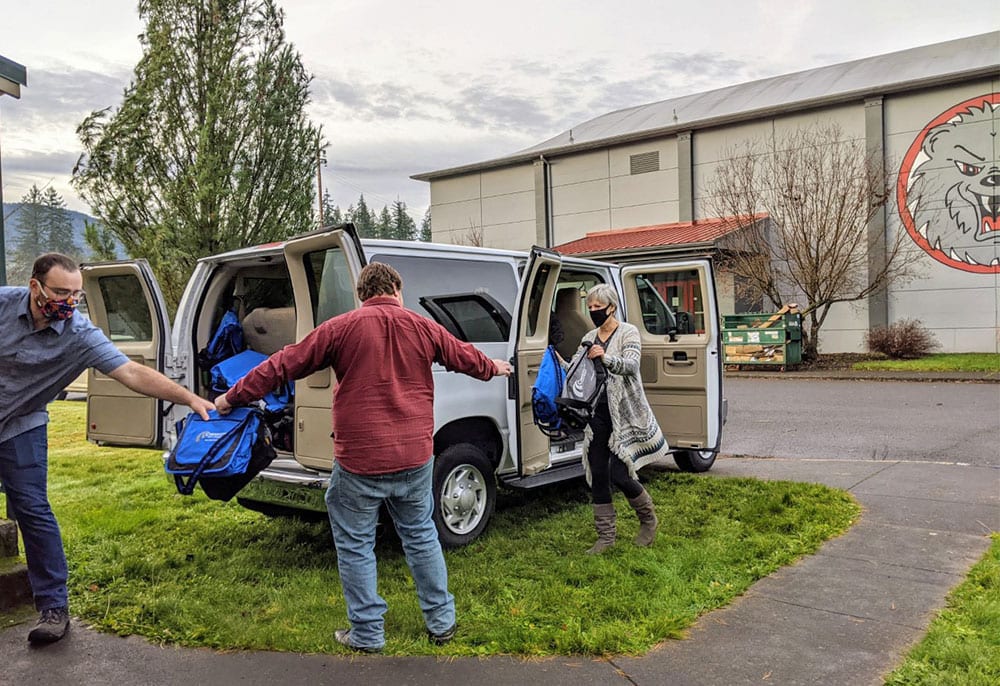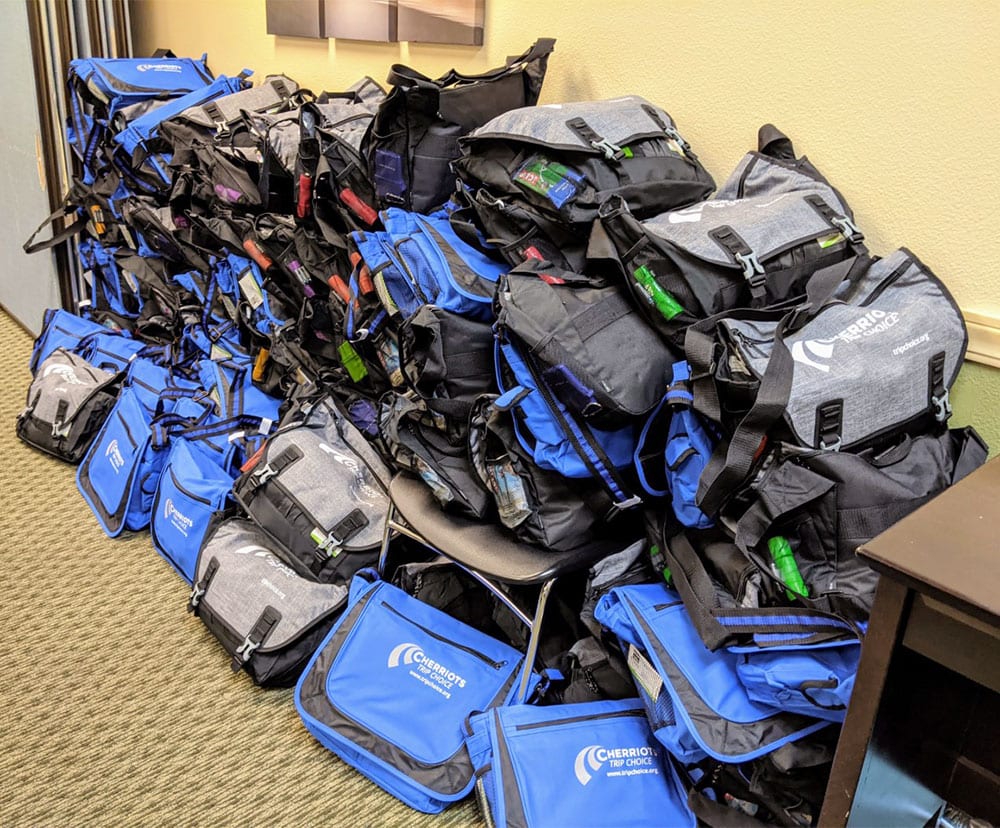 Cherriots, Salem's public transit service, quickly and happily donated the backpacks for this project. Melissa Kidd, Cherriots Customer Service Department Manager, called partnering with Bridgeway "truly an honor."
Kaiser Permanente was another organization that was eager to lend a hand for this project, and readily donated 100 first aid kits to add to the backpacks.
"We can only imagine how difficult this year has been for our youth enduring ravaging wildfires on top of a pandemic," said Tracy Dannen-Grace, Director of Community Partnerships and Philanthropy with Kaiser Permanente Northwest. "This partnership with Bridgeway Recovery Services on a project that has an immediate, tangible, and positive impact in our communities adds immeasurable value far beyond the first aid kits themselves."
After all the backpacks had been assembled, Bridgeway drove up the canyon to deliver them to Angela Rasmussen, principal of Santiam Junior/Senior High School. Her enthusiasm radiated off her as she expressed her heartfelt gratitude to Bridgeway.
"As a school leader, fundraising and receiving support from the community is something we do each year," said Rasmussen. "But this—this is something more. This is people stepping up and supporting our students in their fight for survival. It is you all reaching out with life's necessities. This is showing kids that people remember and that they still care."
One person who won't forget the impact of this project any time soon is Fawcett—both the impact it left on her and on the students.
"The generosity of everyone [who helped with the backpacks] fed my soul and helped me personally focus on what I could do as opposed to what I had no control over with the loss of our home," she said.
While Fawcett always knew this community was one that looked out for each other, this backpack endeavor allowed her to watch this support unfold before her eyes.
"People who have very little will offer you the shirt off their back," said Fawcett. "[They give] because of an internal moral compass that drives them to care about those suffering. I feel such gratitude to be a part of a network of people from all walks of life lifting each other up."